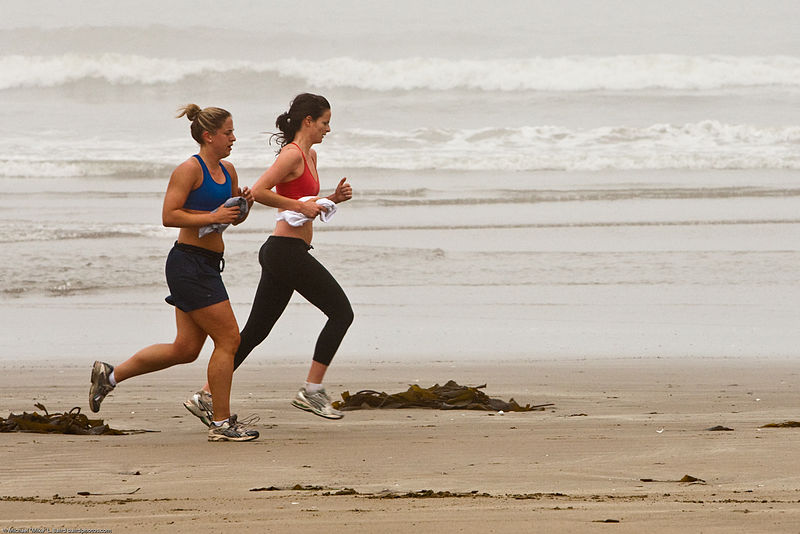 Credit: Flickr / Mike Baird / CC BY 2.0
To maintain the much-coveted beach body is not an easy task, it takes years of patience and hard work. Try these simple tricks while holidaying in Rio and flaunt those washboard abs with élan.
1) Open-air gyms in Rio

For all the fitness fanatics, keen to keep their body in shape, just hit the open-air gym that the government of Rio have established on the majority of the beaches. And what's more, they are well-equipped and free of cost.

2) Zumba classes

Weary of the same old exercise routine? Then groove to the beats of Zumba. Zumba is a dance fitness routine which incorporates dance and aerobic together to create a fun fitness program. There are numerous options available in Rio, along the beaches or in fitness centres.

3) Yoga in Rio

After the late-night parties and the carnivals, it is time to give your body a rest or even better rejuvenate it. Yoga is a powerful medium to cleanse your body and soul, and get ready for even more partying. Places such as KAJ Yoga, Blyss Yoga, Kiu Mars, etc, provides excellent guidance.

4) Spa Time
Pamper your body at the spas in Rio and get ready to explore luxury at its best. Hotels such as Copacabana Palace and Le Spa at Hotel Santa Teresa offers great services if you are in a mood to splurge, but if you are on a budget you can just lay on the benches on the beach and the masseur will do their work.

5) Jogging in Rio

To get that boost of energy early in the morning, try jogging along the beaches or the abundant parks and jogging routes.