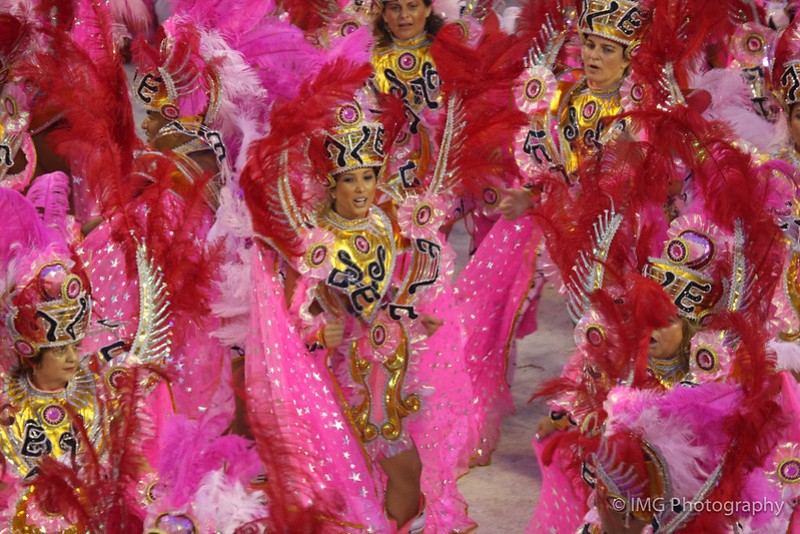 Credit: Flickr / Ian Gampon / CC BY 2.0
Carnival in Rio de Janeiro means 5-days of non-stop partying and fun. Millions of revellers from all around the globe visit the city, especially to be a part of the most famous carnival in the world. In 2016 the dates are from 5th Feb to 10th Feb.
The parades in the carnival are dazzlingly colourful and are filled with floats and decorations from samba dancers and performers.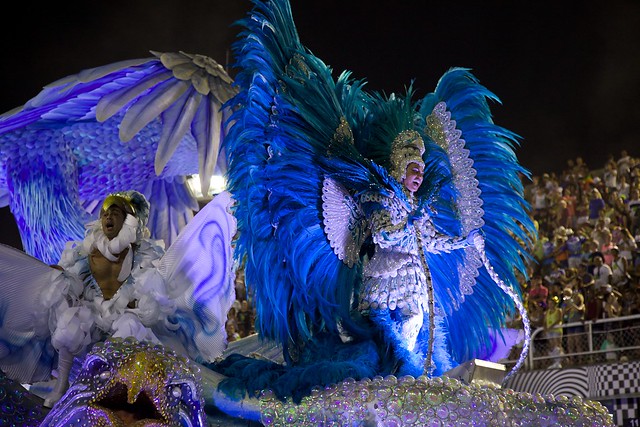 Credit: Flickr / Nicolas de Camaret / CC BY 2.0
The carnival parade takes place in the Sambadrome and passes through the streets of Rio de Janeiro gaining momentum. As many as 50 thousand performers take part in the celebration to make up the greatest show on the earth. Innumerable students from Samba schools take part in the carnival with a definite theme and all dress up accordingly along with massive decorations.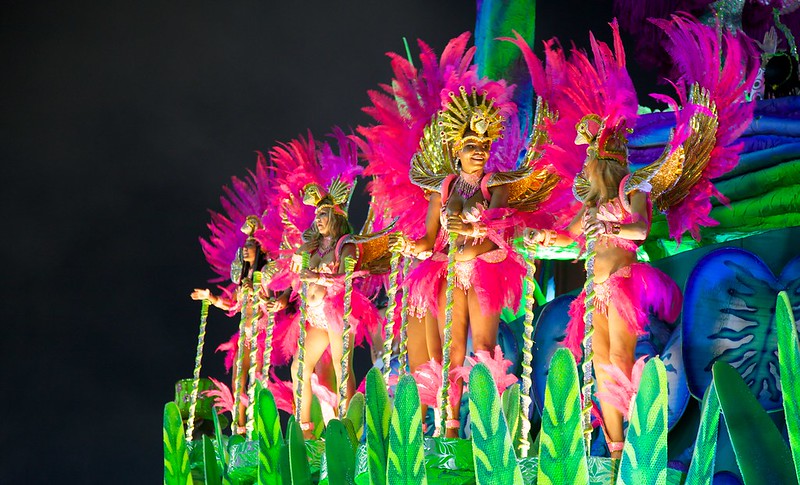 Credit: Flickr / Nicolas de Camaret / CC BY 2.0
The Rio de Janeiro carnival also presents the carnival ball, a ball which is highly anticipated by all and which takes place at the Copacabana Palace and the beach. Except for the Copacabana Palace Ball, balls in Rio won't be heavy on your pockets. The Balls too come with a wide range of different themes such as Balls for singles, for couples, gay balls, masquerade ball, etc. You can be a part of the carnival and the balls just muster all your enthusiasm, and start grooving to the lively beats of Samba, Frevos or any other Brazilian song.

Do not miss the opportunity to be a part of one of the biggest street party, book your flight to Rio and a hotel in Rio now.