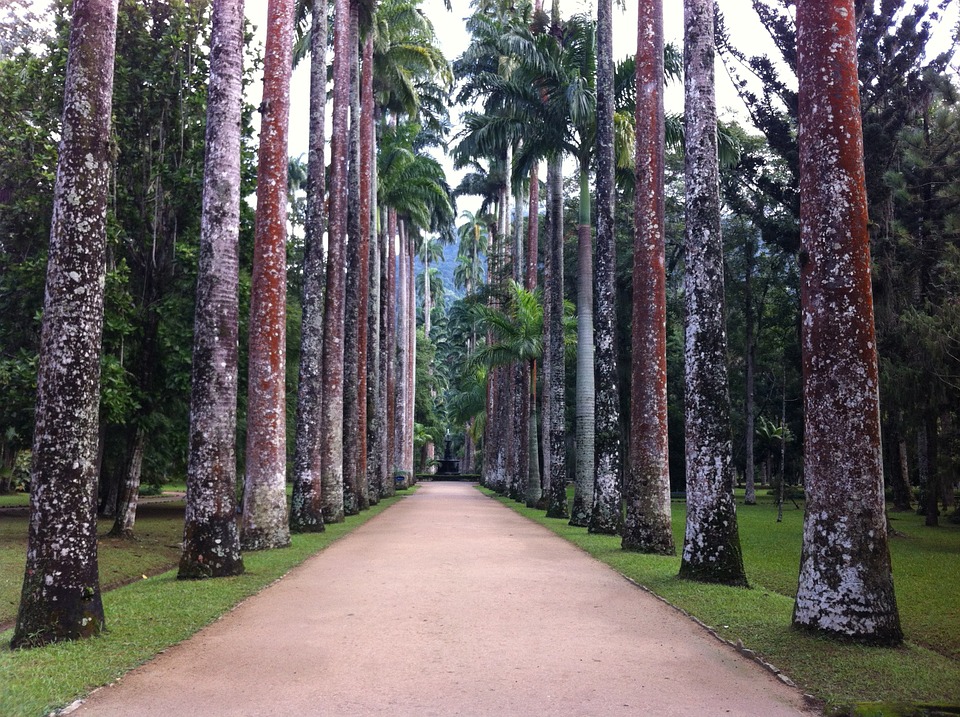 The long coastal line of a Brazilian city Rio de Janeiro combined with the scenic views and the sandy beaches make up for a beautiful holiday destination. While there are plenty of sightseeing landmarks in and around the city, the natural landscape is a hidden gem, not many explore. We suggest taking a tour of the Botanical Garden (Jardim Botânico) in Rio that will leave you wanting to escape the bustling city life!
The Botanical Garden of Rio de Janeiro was first founded by King John VI of Portugal in 1808 to symbolise Brazil's natural beauty of both flora and fauna. The area of the garden spans nearly 140 hectares and the impressive size alone makes visitors mistake it for a zoo because of the number of wildlife seen. The garden is located at the foot of the Corcovado Mountain away from the bustling scenes of Rio's city life making it a solace for nature lovers.
Wandering about this garden requires nearly a whole day of walking and while time can be of the essence, guided tours are a lifesaver! There isn't any harm wandering through the biosphere and clicking pictures, but a guided tour helps with specific information regarding the history, the creation of the park, a walk through nearly 6000 plant varieties and over 100 palm trees; not to mention the lake, the greenhouses and rose and orchid gardens for display! You might even see monkeys, squirrels, toucans and marmosets wandering about!
The Botanical Garden showcases wildlife and nature in its true form. You can visit the greenhouse for carnivorous plants or try checking out the bromeliad house as well. Besides the historic monuments among the plants, there is also a research institute within the garden premises that develops botanical study from all over Brazil. Talk about variation!
Don't miss out on these stunning natural locations! Though this year may not be an appropriate time to travel here, as many countries are imposing a travel ban due to the disastrous outbreak of coronavirus. You need to check beforehand with the respective government official sites before planning a trip or else you can always plan your visit to in the year 2021.