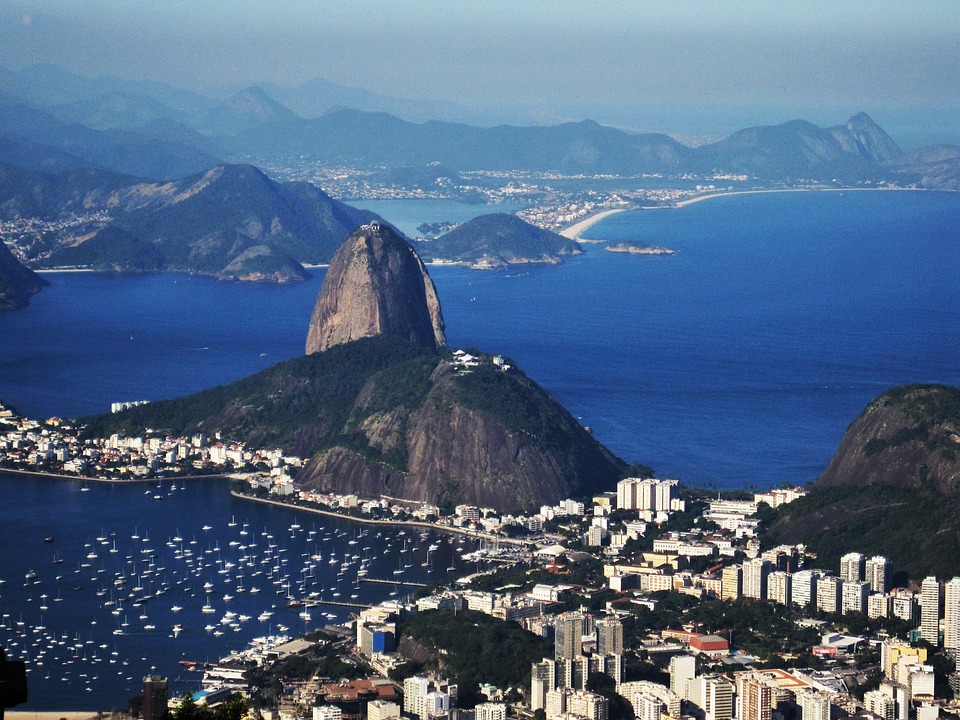 Located at the mouth of Guanabara Bay on a peninsula jutting out into the Atlantic Ocean, the Sugarloaf Mountain stands like a giant peak rising 1,299 ft on top of the harbour in Rio de Janeiro, Brazil. The mountain is named for its resemblance to a traditional shape of concentrated refined loaf sugar.
Sugarloaf Mountain is the only monolithic hill of granite and quartz standing up straight from the water's edge around Rio de Janeiro. A glass-walled cable car carries 65 passengers on to the mountain in every 20 minutes. The cable car travels along a 1400-meter route between the peaks of Pão de Açúcar and Morro da Urca. To arrive at the peak, passengers have to change two cable cars. The first car takes them to the shorter Morro da Urca at 220 metres high. The second car travels up to Pão de Açúcar.

To watch the 360-degree views of the surrounding city, the Italian-made bubble-shaped cars are the best option. It feels exciting to see rock climbers on Sugarloaf and other adjacent mountains (Morro da Babilônia and Morro da Urca) too. In total, these mountains form one of the world's largest urban climbing areas offering 270 routes.
Make the most out of your upcoming holidays by booking flights to Rio de Janeiro as soon as possible. Also, do not forget to avail the Rio de Janeiro hotels booking service.