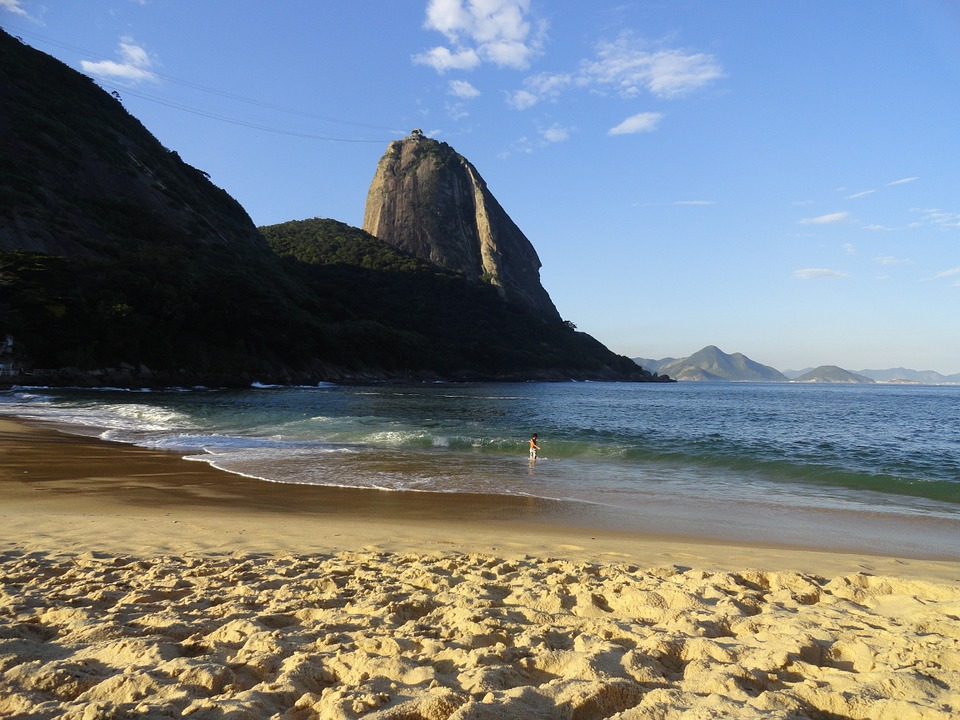 Beaches are a quintessential element of a Carioca's life in Rio de Janeiro. As a newbie tourist on the world-famous Rio beaches, you'll want to take to the waters in a true Brazilian style. Here are some pointers that will help you get packed and immerse in the local, dynamic beach culture.
Beach culture is integral to the very core of Rio's lifestyle. They have their own set of unwritten rules and code of conduct that defines their idea of 'fun'. Blend with them well and stop flaunting your 'gringo' roots.

Observe your fellow beach bummies for their behaviour on the beach. You'll notice, they never bring a picnic basket or a beach bag full of goodies and stuff. When you have possibly everything available on sale at the beach, why breathe and puff with a heavy bag on your shoulders? A foldable chair, towels, sunscreen and little bit of cash for beer and snacks is all that is acceptable to a carioca.

The rule in swimwear is swimming trunks or surf shorts for men and two-piece bikini for women. Never go topless on Rio beaches or be ready to face arrest. Wearing football shorts, bathing suits, carrying shopping mall bags is a big no-no!

If they have to, women should use a sarong to sit on. Do not ever sit on a towel as you'll look completely out of the frame.

Do not bring homemade food and jar full of water at the beach. After all its Rio! Go crazy over the local chilled coconut (Cerveja) or seafood available at the nearby kiosks. You'll be missing out on typical Rio life by infusing an English style picnic atmosphere.

Do not give an open invitation to muggers by leaving behind valuable like watches, iPod, wallet on the beach unattended while going for a swim. Also, avoid moonlit walks on the beach since it is deserted and un-patrolled at night. Better stay close to the well-lit promenade.

Stay alert for currents! Rio beaches have been artificially extended for tourism purposes, creating strange water currents. Every year, cases of drowning are recorded due to these strange and strong currents.

These do's and don'ts are not a written rule but as they say "When in Rome, do as the Romans do."