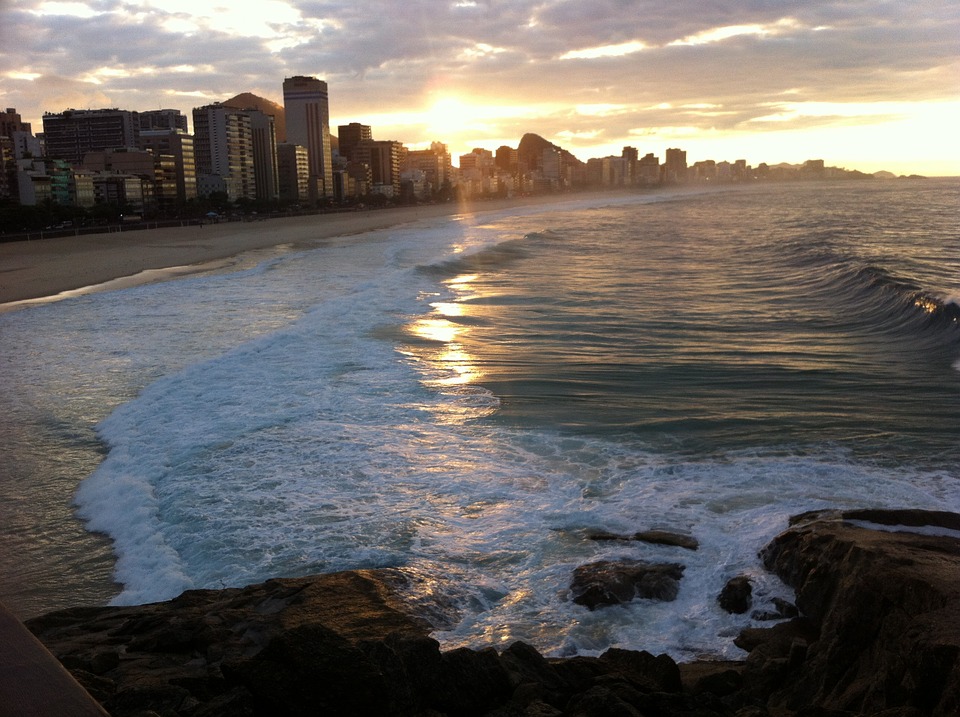 Set in the Zona Sul of the city of Rio de Janeiro, Copacabana is famous for its stunning 5Kms stretch of sand. Because of its extensive beauty, it is one of the world's famous beaches where anyone loves to visit. Until the 18th century, the district was named Sacopenapa, but it was renamed after the construction of a chapel, which holds a replica of Virgen de Copacabana, the patron saint of Bolivia.
Stretching from Posto Dois to Posto Seis, Copacabana beach lies in the proximity of hotels, restaurants, bars, night clubs and residential buildings.  At both ends of the beach, historic forts are located. The Fort Copacabana is located at the south end by Posto Seis whereas the Fort Duque de Caxias is at the north end.  During New Year's Eve, millions of revellers, mass at the Copacabana Beach for celebrations.
To serve the tourists best, about 63 hotels and 10 hostels are built-in Copacabana. Over 40 different bus routes and three (subway), Metro stations provide the world-class transport services to tourists. The beach has always been the axle of several events that are hosted occasionally.
If you are beach fanatic, book
flights to Rio de Janeiro
and visit Copacabana Beach, where tourists from all around the world, are welcome.