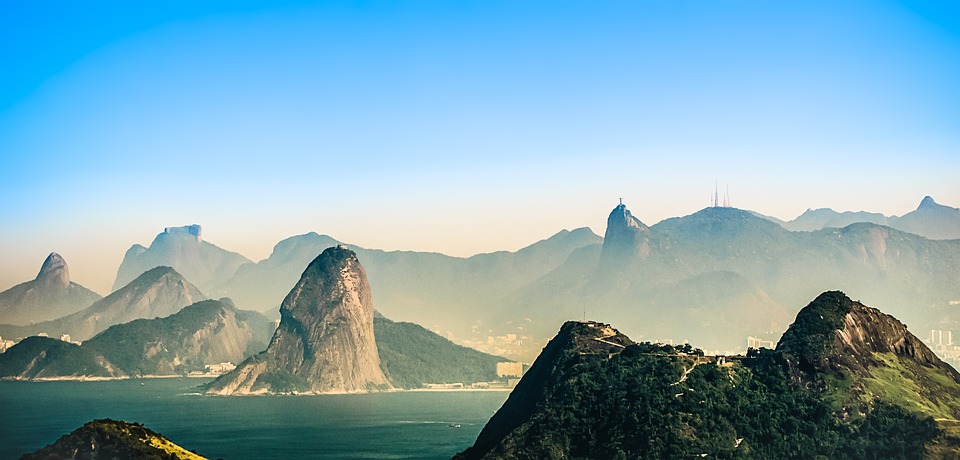 According to the Koppen climate classification, Rio de Janeiro enjoys a tropical savanna climate along with influential tropical monsoon climate. Form December to March, the city has long periods of heavy rain.
During the summer, the inland areas have a temperature above 40°C, rarely for long periods, whereas the minimum temperature around 27°C. The temperature along the coast is significantly moderated by the breeze blowing alternately onshore and offshore.

The cold fronts from  Antarctica cause frequent weather changes during autumn and winter. Many a time, the city faces catastrophic floods and landslides because of strong showers in the summer. In mountainous regions, there is greater rainfall because of clogging of humid wind coming from the Atlantic. Snow grains and ice pellets, famously called 'Granizo' seldom happen in some areas of the city.

Rio temperature depends on elevation, distance from the coast and type of vegetation. It's very rare that the city has below 10°C temperature. Winter has a mild temperature and minimal rainfall.

From July–October, the temperature is 22 °C whereas 26 °C in February and March. With fascinating attractions, spectacular landmarks and fun-filled activities, it's one of the world's best family destinations. Just book flights to Rio de Janeiro and get swamped in its unending glory.