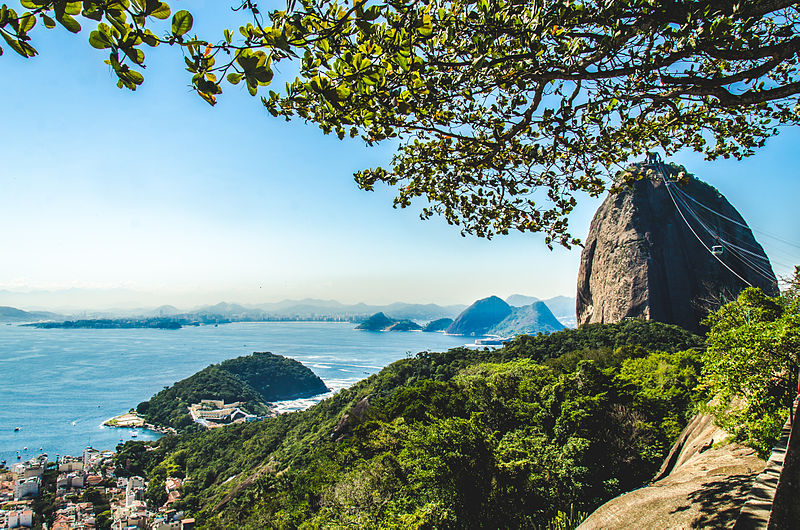 Credit: Vanessa Marques / CC BY-SA 3.0
The exotic tropical city of Rio de Janeiro lies near the Tropic of Capricorn. The city is geographically made up of forests, sea and mountains which gives it a beautiful temperate climate throughout the year.
During the months of the summer season, the city does get hot, but the amount of humidity in the air remains low, concurrently during the winter months the region does not get too cold, which makes it a perfect tourist destination.
the
Summer
Summer months in Rio can be considered to be from December to March, where December and January are the hottest. In the afternoons there are chances of rainfall. Summer in Rio is considered to be the busiest times and is also the time of the most awaited Rio Carnival.
Autumn
When the nights are cooler and the trees start flowering; let it be known that autumn has arrived. The autumn months in Rio de Janeiro are March, April and May. It is best to bring along warm weather clothing, and also something to keep you warm during colder nights.

Spring
Spring in Rio Lasts from October and November, where the temperature steadily climbs and the rainfall becomes heavy. The locals are used to this climate, but it can be hazardous for the tourists who are not used to it.

Winter
Winter is the best time to visit Rio, as during these months (June, July, August) we can get some much-needed respite from the sweltering heat. The weather is dry as the rainfall is also low.