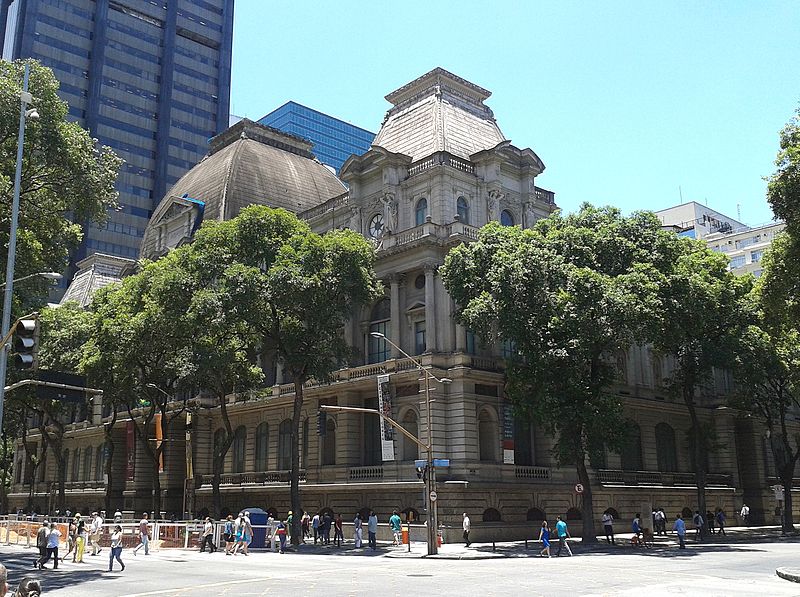 Museu Nacional de Belas Artes is the most prominent cultural institutions in the country and is a rich centre for thriving Brazilian art.
The museum is housed in an eccentric style building that was designed by Spanish architect Adolfo Morales de Los Rios.
Though the museum was officially established in 1938, the history of the museum dates back to the Portuguese Court in Brazil in 1808. King John VI fled the French Invasion in Portugal and established himself in Rio de Janeiro. He brought with him a part of the Royal Portugal Collection. This collection remained in Brazil, even after the King returned to Europe. This collection was further enlarged by a French artist as part of the French Artistic Mission that aimed to organise the arts in the country.
It has a huge collection of 19th-century paintings and sculptures. The museum is home to a collection of more than 2000 works of art. The collection includes paintings, drawings, prints, sculptures from Brazilian and international artists. The works range from the High Middle Ages to contemporary art. It also houses African art, folk art and decorative arts. The library museum boasts a collection of 19,000 titles.
To view a part of this rich and vibrant art from Brazil
visit Rio de Janeiro
.