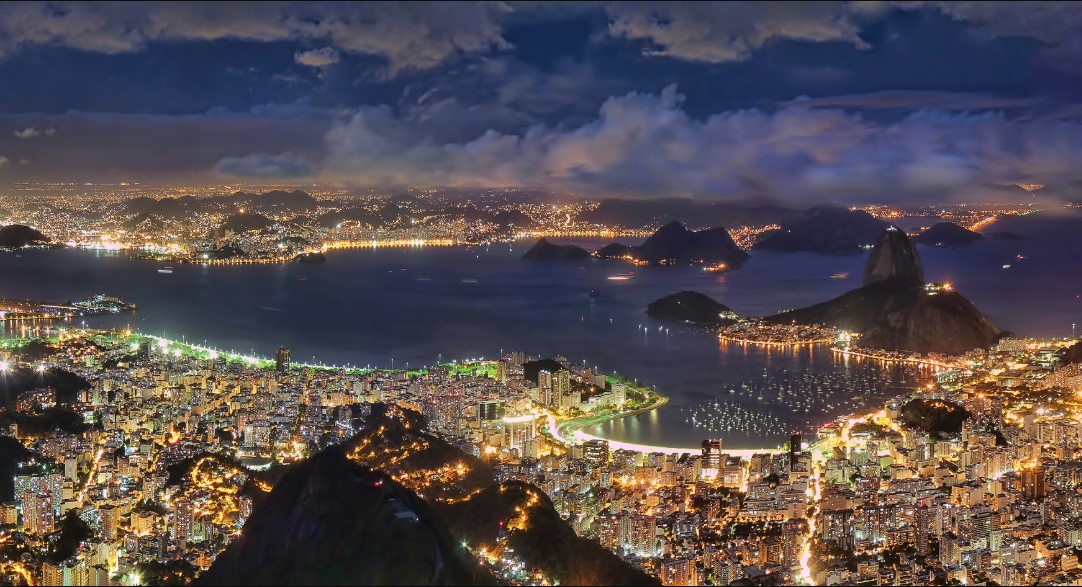 Credit: CC / Rafael Defavari / CC BY -SA 4.0
Rio de Janeiro has a population of 5.5 million, and over 3.3 million international guests come to the city every year, making it the most visited destination in Brazil. Rio is famous for its beaches, nightlife, culture and iconic tourist spots like the Sugar Loaf.
Strictly speaking, there is no 'best' time of the year to visit Rio. The climate does vary, but temperatures tend to sway between moderate and very hot. It really depends on what you want out of your trip.
Summer (November to February)
November to February or early March is considered summertime in Brazil. In Rio, temperatures hit an average of 25 – 30°C (77°F - 86°F) but in the hottest months of December and January, you can expect day time highs of over 40 degrees. For some people, this amount of heat is uncomfortable. For others, it is the reason they visit Rio during the height of summer.
Humidity is also high during summer, which can cause storms and heavy rainfall almost daily. But these don't last for long and don't disrupt beach life too much. The sea is also at its hottest at this time of year.
The Carnival is held in late February or early March. If you are going to Rio specifically to rave away at the street parties known as blocos, then book well in advance and expect the highest prices for flights and accommodation. Otherwise, go at a different time. New Year's Eve is another huge party and pulls in big crowds.
Autumn (March-May)
Autumn (Fall) may be one of the most desirable times to travel to Rio. March is still hot, but not unpleasant, and humidity levels are steadily dropping. You can expect temperatures of 25 – 30 degrees C and cooler evenings. During these months the beach life is still going strong, but with fewer crowds and prices starting to drop.
If you missed the carnival, then there's still plenty of nightlife on offer at this time of the year, both in the open air on the beaches, and in the clubs.
Rio is not well known for betting but it does have poker rooms, and players are allowed to play online at international poker sites. During these months, PokerStars will be holding their 200 billion hand celebration, where players can hit bonuses and win entry to tournaments. It's a welcome break from the hectic nightlife if you can stay away from Rio's party scene!
Winter (June – August)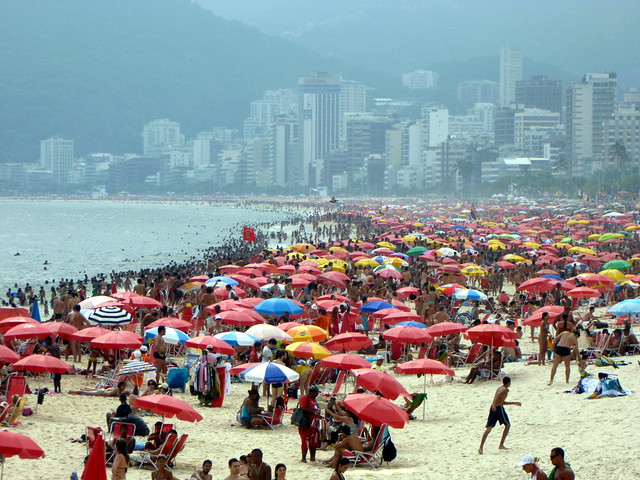 Credit: Flickr / David Berkowitz / CC BY 2.0
During the 'winter' months of June – August, Rio still has average temperatures of 22 degrees, although nights can get a little chilly at times. This is also the least humid time of year, with the least rainfall too.
You may also expect this to be the quietest time, but it is very popular for Europeans and North Americans taking their summer vacations. The busiest months are June and July, although you should still be able to find reasonable prices. This is also the best time for surfing, as the ocean and waves are at their choppiest.
Spring (September to early November)
September until November is another excellent time to visit Rio de Janeiro. October is the quietest month of the year for tourism, and so prices are likely to be cheap and availability high.
This is a transitional time of year, with minimal rain and perfectly pleasant temperatures that typically fall in the mid-20s. You can enjoy the new growth of forests and mountain scenery, take in the air at Parque Lage, or visit Tijuca, one of the world's largest urban rainforests covering 32 square km just outside the town. 
Whatever time of year you choose to visit Rio, you are going to have a wonderful time. The weather is nearly always nice and the sea warm. There are events and nightlife for every person and every taste, as well as lots of nature and scenery to explore.