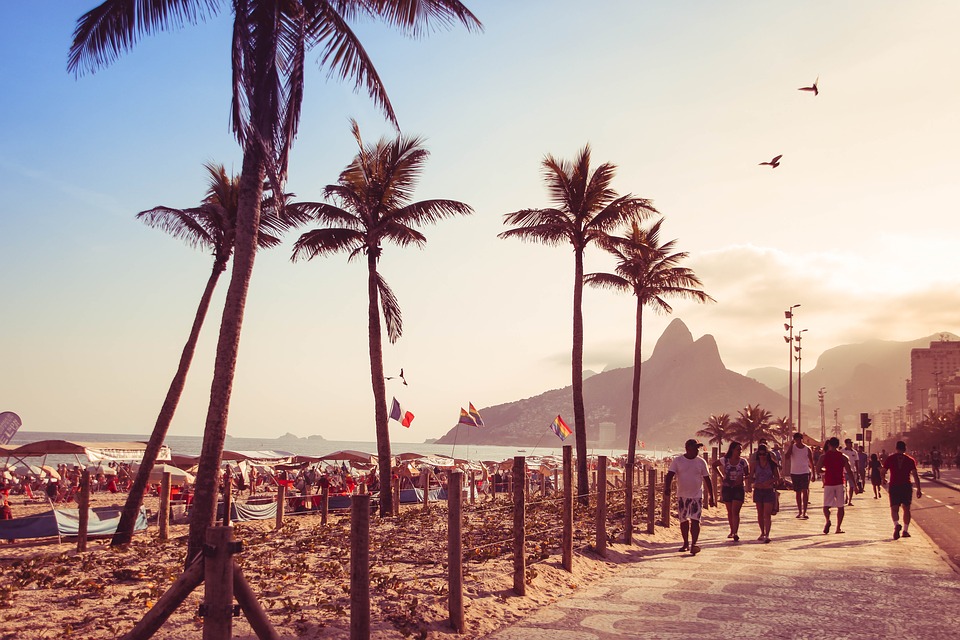 New to the
Rio beach scene
and want to fit in as soon as possible, so as not to risk being overcharged or robbed, here's our guide to transform you from a
gringo
(foreigner) to a
Carioca
(native).
1) Leave your towels behind
The Brazilians do not bring towels to the beach. An easy way to find a gringo, i.e., a foreigner is by checking out the people who have towels. Women simply put on the sarongs and men lie on the chairs that are rented from the 'barracas'.

2) Outside food not allowed
You are not allowed to bring food to the beach, but are expected to buy it from the local vendors who will sell you snacks from fried cheese, açaí, beer and sandwiches.

3) Less is more here
Do not bring too many things to the beach, men mostly come empty handed except for some cash or a ball and women just have a bag and a canga (sarong) with them. Also, women do not go completely topless as per some of the predefined impressions.

4) The friendly Barracas
You can rent the chairs, umbrellas and other beach items from the nearest Barracas, which are small pop-up stands made in the sand. To get the best prices befriend the owner and visit the same place when you come to the beach.

5) No lazing around
If you want to fit in with the crowd, you need to get up and get going as Brazilians are always on the move, and especially the men, be it playing a sport, swimming, or just standing with hands on their hips. Only the gringos read books on the beach.