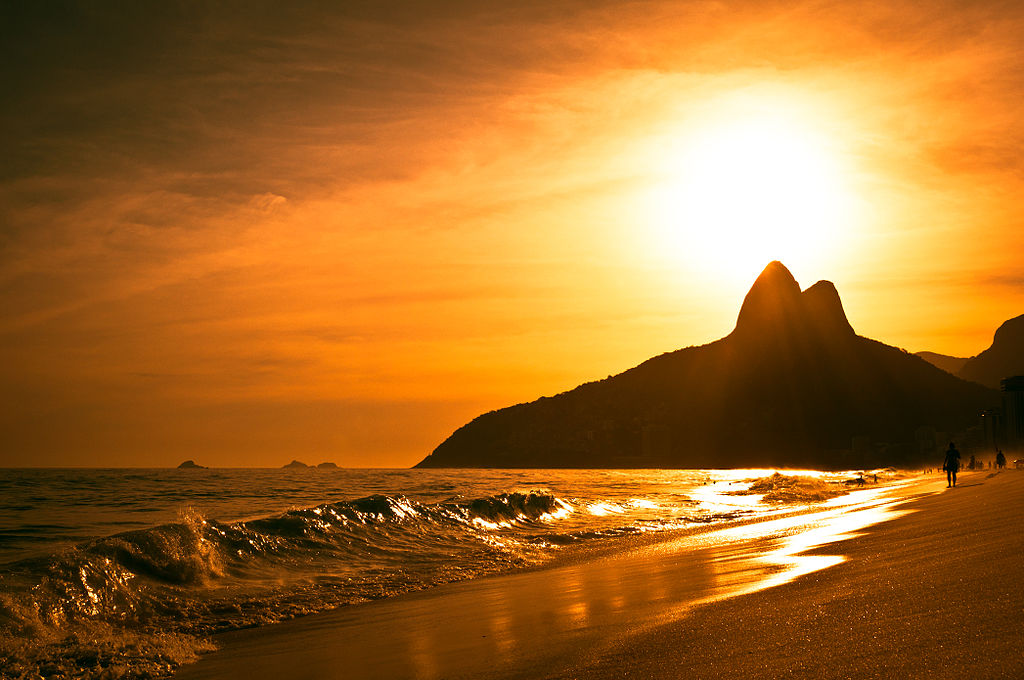 Rio de Janeiro is a beautiful city where you can soak up the tropical environs. Lose yourself in the vibrant rhythm of samba, catch the sunsets by the sea, and enjoy some great night-out spots.
Here are some of the best spots in Rio where you can unwind in the tropical backdrop.
Picnic on the scenic Dois Irmãos
Visit the Dois Irmãos Mountains, and enjoy the spectacular views of the Ipanema, Leblon, and the Atlantic horizon from above. Pack some simple lunch, and take a minibus (combi) through Vidigal favela. Next, begin the forest hike for about 40 minutes to reach the peak. Enjoy the panoramic views of the sea and the horizon. Also, try adventurous hikes and climb the Pedra da Gávea or Bico do Papagaio.
Visit the lagoa
Visit the Rodrigo de Freitas Lagoon, which is known as the lagoa on one of the pleasant evenings. Refresh yourselves with fresh coconut juice, a glass of beer, or enjoy a scrumptious meal at the lakeside restaurants with idyllic views.  
Amble up the Selarón's mosaic stairway in Lapa
Experience the breathtaking stairway in Lapa which is decorated with mirrors, mosaics, and colourful ceramic tiles, created by a Chilean artist Jorge Selarón. 
Though his artwork has no record of any official recognition, the stairway is a major attraction among tourists who visit Lapa. Tourists and art-lovers revel in the vibrant stairway as they enjoy the live forro and chorinho music reverberating in the quirky bohemian restaurants and bars at Santa Teresa. 
Make your trip memorable, as you explore some of these enchanting top spots in Rio de Janeiro.