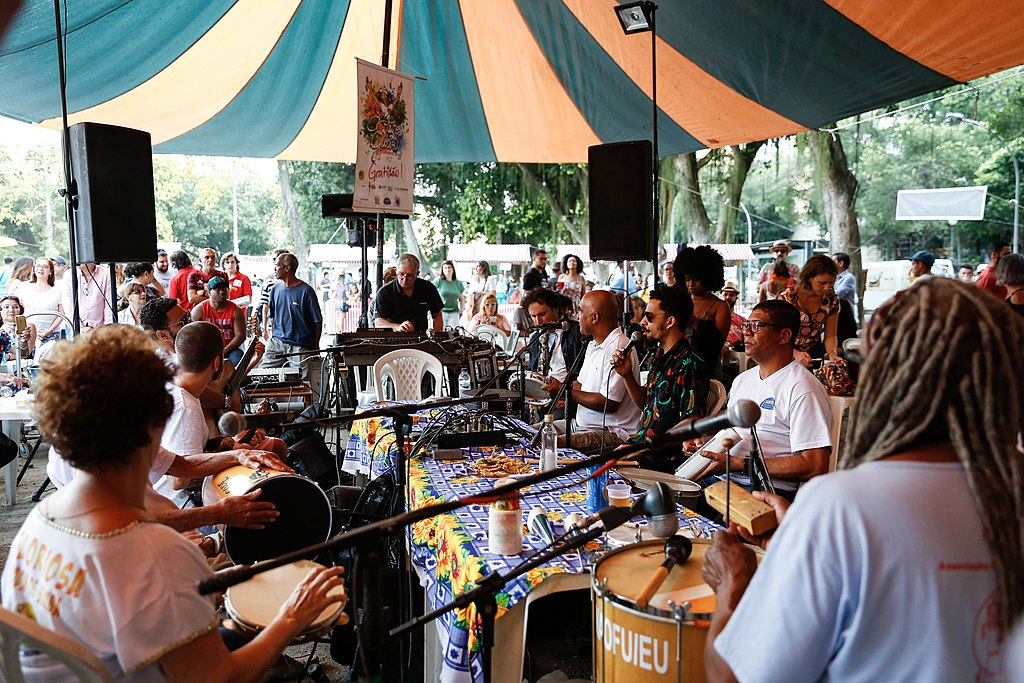 Credit: Flickr / Secretaria Especial da Cultura do Ministério da Cidadania / CC BY 2.0
Rio de Janeiro is a city bustling with vibrant events which attracts tourists from all over the world. The city comes to life after the sun sets. Here are some of the top things to do on your night out in Rio de Janerio. 
Watch Live Dance and Music shows

Rio is known for its vibrant dance and music. Tap your feet and indulge in the rhythmic and energetic Samba dance, which is performed at some of the clubs in Rio. You can also enjoy the live music events and concerts as you celebrate your night out in the city. 
Enjoy Street Parties in Rio

Head out to Baixo Gávea and Praça São Salvador in Rio, which are popular areas known for their fun-and-entertaining street parties featured with enthusiastic crowds and vibrant music. You will enjoy the entertaining shows performed by the live bands, jugglers, pop-up theatre, and skateboarders. Don't miss the opportunity to experience the energetic party vibes at these fun street parties. 
Taste the Best Food in Rio

Relish some delicious finger foods at the restaurants in Rio, as you meander around the city at night. Do not miss the lip-smacking pastries, and dishes like Moqueca, kibes (kebabs), torresmo (a pork dish), and palmetto. You can also sip energizing beers or authentic Brazilian drinks like the caipirinha.