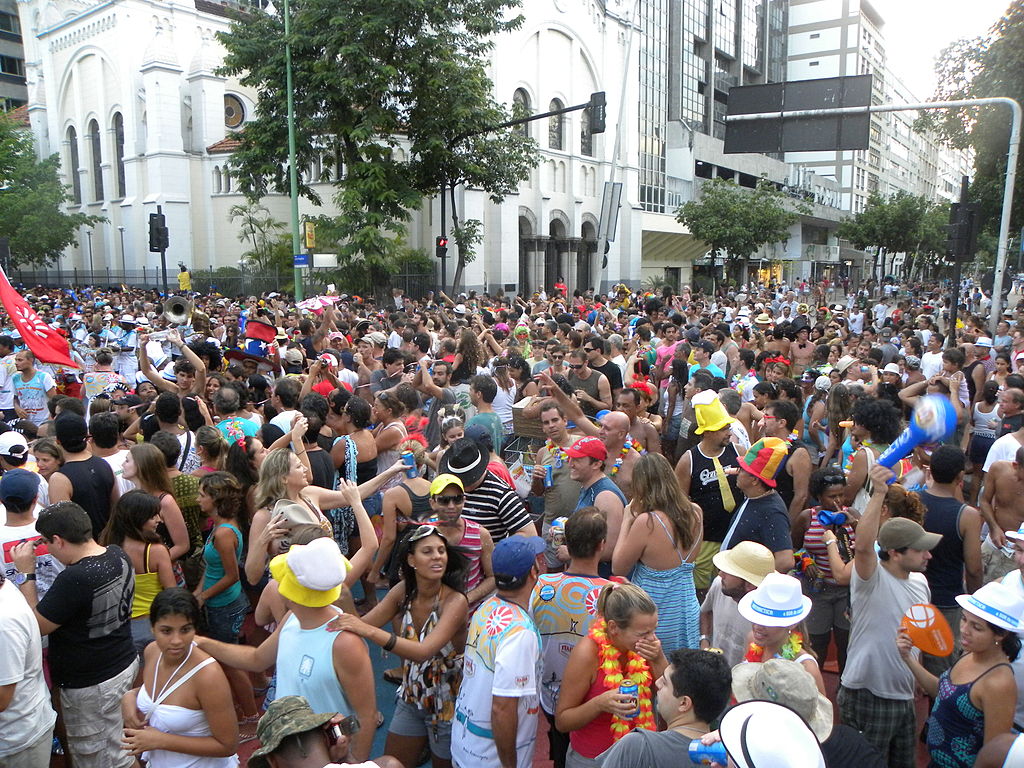 The colourful city of Rio de Janeiro is an attractive tourist destination, not only for the landmarks and sightseeing spots but for its temperate weather and stunning beaches. Rio is also well-known among international tourists for the festive season, especially the Carnival (Carnaval). If you are new or don't know about the carnival celebrations during this festive season, then read more and find out!
The Carnival begins on the 1st of March and lasts for 9 days, ending on the 9th March. Usually, the celebration for the Carnival begins much sooner with the ever-popular street parties around the city, also called as 'bloco'.
There are over 500 blocos that officially take place till the end of the Carnival, and usually, the Rio Carnival takes care of the timing, schedules and location for each party. You just need to dress up in your most colourful outfit, wear comfortable shoes and be prepared to dance and walk through the crowds as you navigate from one party to the next.
Mostly the street parties have live music, as well as local street performers and samba dancers taking part. Many international artists also are invited and travellers can enjoy their concerts. If you are new to the city, or even the festivities, be sure to not carry any valuables as there are chances of pickpocketing.
If all the celebrations are too much for you, you can always book a fascinating outdoor tour in Rio to enjoy the nature of Brazil and relax on your holiday.