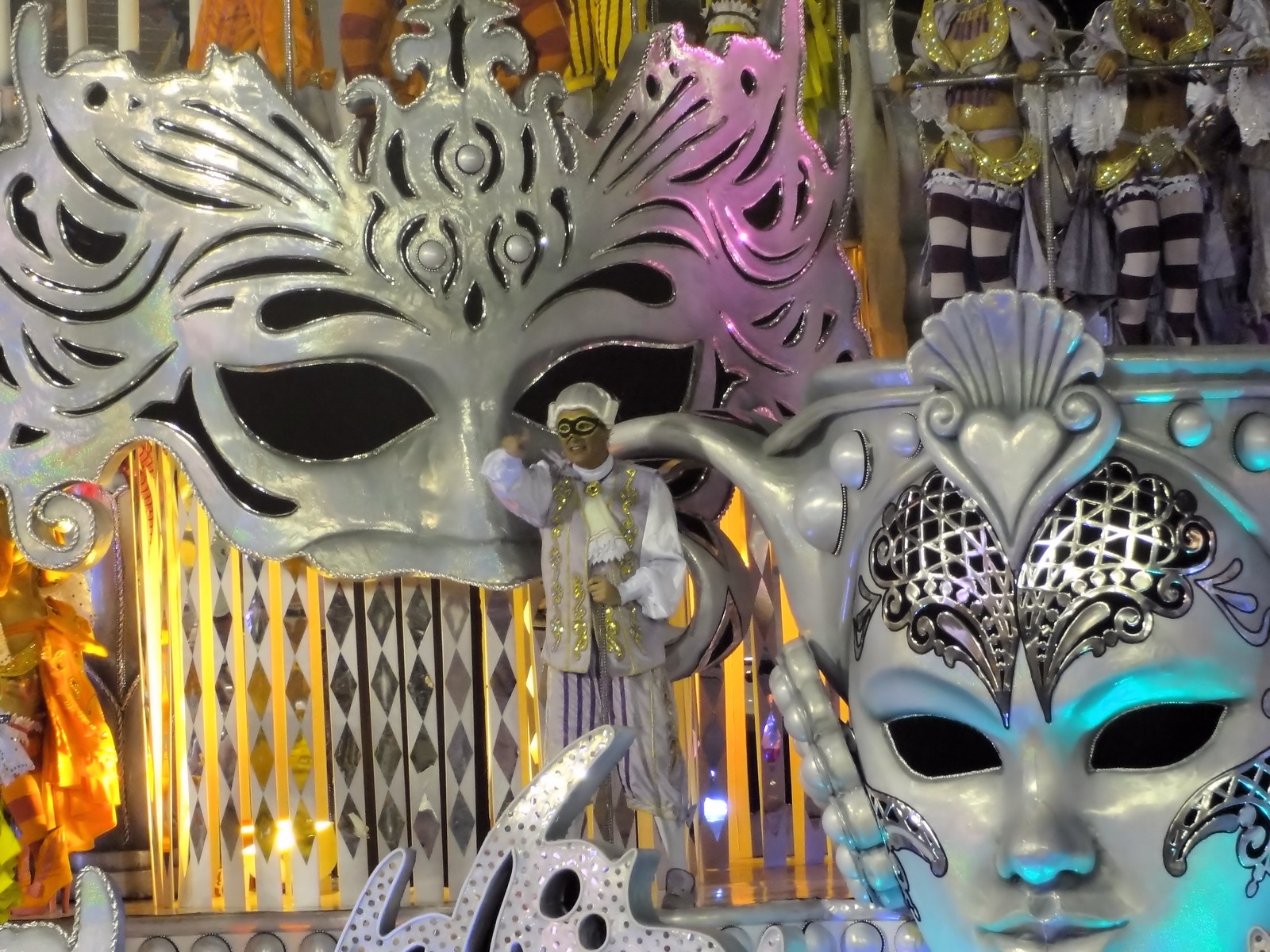 Credit: Flickr / Jonas de Carvalho / CC BY-SA 2.0
The Christmas Markets and the New Year Festivities are ready to end and Rio is gearing up to welcome in the Carnival of the Year. Taking off from 9th February, the Rio Carnival welcomes thousands of tourists and locals in and around the city and invites them to let loose, dress up and celebrate in the colourful atmosphere
This uninhibited environment lasts roughly for a week, and this carnival time presents the perfect opportunity for every member of the community to throw caution to the wind and enjoy. We have written about some ways in which you can enjoy the LGBT side of Rio and experience something unique.
LGBT Street Parties
Street Parties or 'Blocos' essentially follow a moving van playing loud music as it cruises through the streets. These parties can last for a couple of hours and sometimes even after-parties are held at separate locations. The most popular Bloco attracts over 50,000 partygoers dressed in the most outrageous costumes without any care, is held at Ipanema called Banda de Ipanema.
Gay Balls
If you are exhausted or need a break from the Brazil heat, Gay Balls are a delight to visit! One of the most well known Gay Balls is at the Scala Nightclub that invites guests with its famous pink carpet. Usually held during the last few days of the Carnival, the party brings in some renowned drag queens, so dress up with the most extravagant costume that you have and party hard!
Gay Circuit Parties
Circuit Parties are events held alongside the main carnival and street parties. These parties provide a welcome relief to anyone wanting to escape the local samba tunes and groove to more modern music of well-known DJ's. It is held at beaches, warehouses or even some farms in the city and is known to attract good-looking local man wanting to mingle with tourists.
An LGBT friendly city, where no one has to hide their sexuality is a welcome sight. Head on over to Rio de Janeiro and have an amazing experience by booking your flight today!