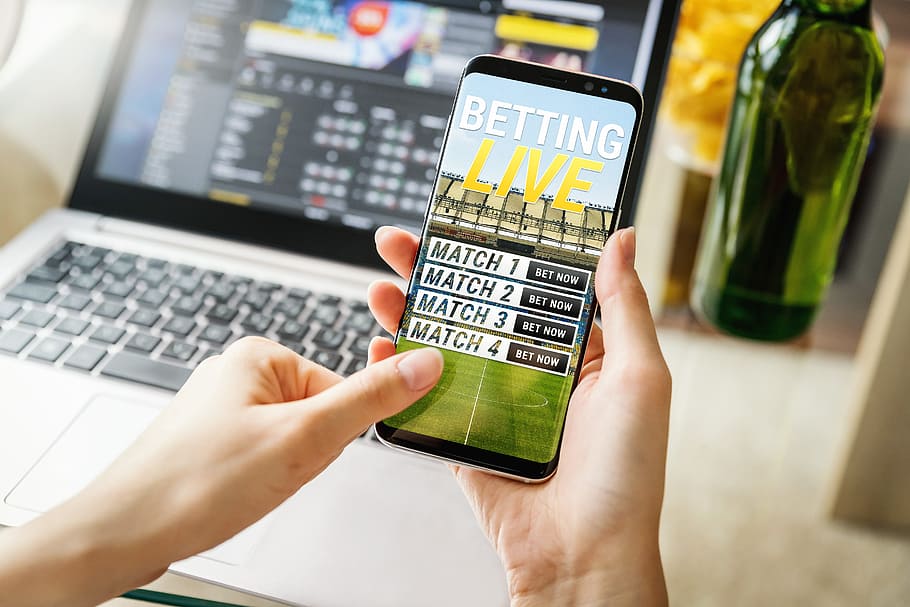 Sports betting continues to see huge growth as cultural barriers, regulation, and technology, make it easier and more accessible for people to enjoy. Since the 2018 Supreme Court ruling on Nevada's monopoly on sports betting, legal betting has quadrupled in the U.S. with online gambling the main driver of that growth. The future looks bright too, with Goldman Sachs estimating that online sports betting could potentially see 40% annual growth over the next decade.
If you're thinking of joining in the fun and adding some extra excitement to your sports watching, then it's important to make sure you have a sound betting strategy, so we've rounded up some of the best sports betting strategies around.
Choose a reputable online Sportsbook
If you're new to sports betting or an experienced player, it's important to make sure that the sportsbook you use is trustworthy.  Some of the key features to look out for are:
Great customer service
Security – Are your personal details and money safe?
Multiple sports offering
Variety of betting opportunities
User-friendly interface
Speedy and simple pay-outs
Homework
Probably the most important strategy there is when it comes to betting. We all get hunches every now and again and go with our hearts over our heads, but in terms of a winning betting strategy, nothing beats research.
Check out the latest stats, look for trends, follow the experts and find out as much as you can about the game, race, or fight that you're hoping to bet on. The more knowledge you have, the better the decision and the higher your chances of winning.
Bankroll Management
A bankroll is an amount of money that bettors set aside to use for their bets, but more importantly, it is money that they can afford to lose. A sensible strategy is to allow yourself a bankroll for the season and allocate a small amount each week, but make sure not to go beyond that amount.
Parlay bets
A parlay bet, also known as an accumulator, combo, or multi-wager, allows you to add multiple selections into one bet, but in order to win, all of the bets need to come off. If you lose just one selection then the whole wager is lost.
A standard parlay involves placing two bets, but as you add more selections to the parlay, your odds will continue to improve. The great thing about parlay's is that they offer better odds and reward bettors who have done their research.
Same Game Parlay
Another great option is the same game parlay, sometimes called the One Game Parlay. This is a low-risk, high-reward strategy that allows bettors to combine all of their favourite bets into one game. For example, a Same Game Parlay soccer bet might involve choosing the winning team, first goal scorer, final goal scorer, and final score.
Same Game Parlays offer higher pay outs with lower risk and are a great way to add excitement to game day. They also pay out sooner than other parlays as your bets are all focused on one game.
Hedging your bets
Hedging is a strategy bettors use to either reduce their risk or to lock in a profit on a wager. This risk management approach helps minimise losses, although it can limit potential gains.
Hedging works by placing a bet on a different outcome to the one you originally wagered on. Therefore, you guarantee at least one winning bet regardless of the result and limit the exposure of your first wager, but only hedge your bets when it guarantees a profit or reduces losses on a riskier bet.
Arbitrage Betting
Not be confused with hedging, arbitrage or arbing, is a strategy that involves betting on both outcomes of an event, in order to lock in a profit. 
The easiest way to do this is by checking out online sportsbooks to see if they are offering opposite odds on a sports event. Then by betting on both sides, you are guaranteed a win regardless of the result.
This is not an easy strategy with online sportsbooks regularly updating their odds, but if you're quick off the mark there are a few opportunities out there. 
Value Betting
Sportsbooks odds reflect how likely an event is to happen, but that doesn't mean you have to agree with it. If you've done your homework, it's possible to spot opportunities where the bookies odds don't reflect how likely it is that a certain event will occur.
Bettors that specialise in certain sports and therefore have a more in-depth knowledge, are more likely to find these 'value' bets, but using this strategy should give you an edge and eventually see you win more money than you lose.
With so many great strategies out there, you're sure to find one that suits you. So, stick to your bankroll, do your homework, and good luck.