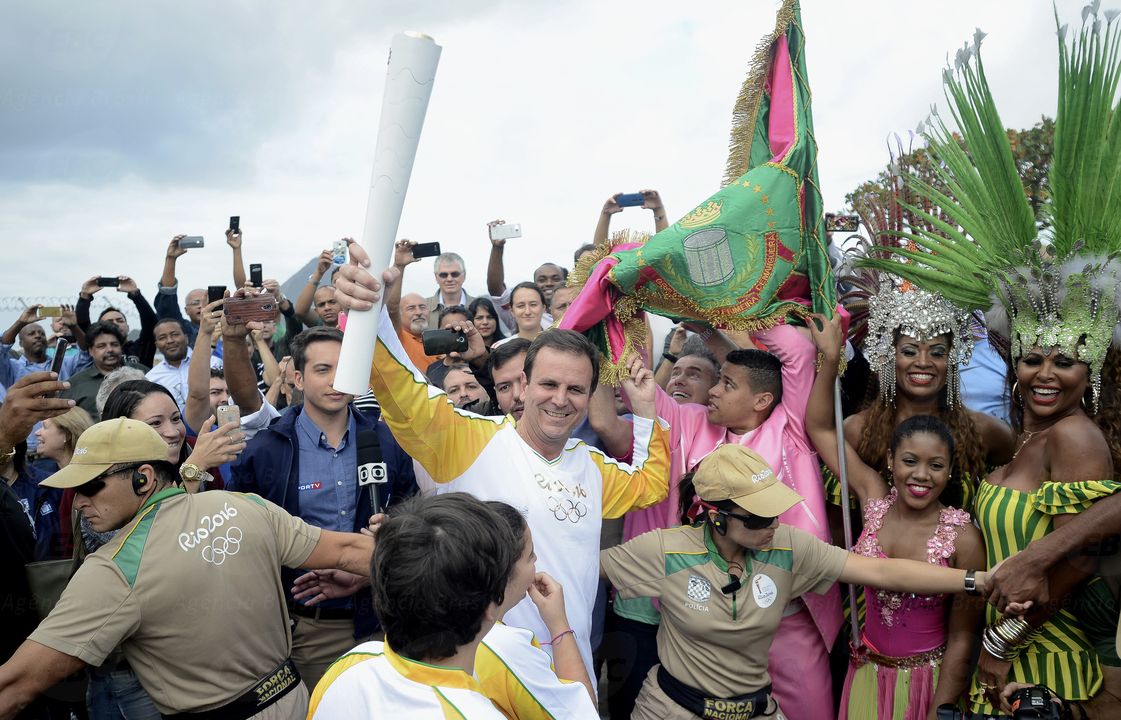 Credit: Agência Brasil / CC BY-SA 4.0
The torch relay marks the start of the Olympics Games and the person who passes the torch is the torchbearer. Being a torchbearer for your country is the matter of immense pride and prestige, and only the best and the unique get this chance.
Let us have a look at the selected five individuals, who have been the torchbearers for the Rio Olympics 2016.
1) Fabiana Claudino
The Relay started with Fabiana Claudino, a black woman athlete, who is a Double Olympic volleyball champion, from her home country Brazil. It was indeed a proud moment for her.

3) Frey Marcos

An old local craftsman Frey Marcos, from the beautiful streets of Cidade de Goiás, was the next one to receive this honour.

4) Fausto Carraro
Air guitarist Fausto Carraro, who also happens to be a business consultant by the day, and a musician by the night was the next one in the relay. His impromptu jig with the torch had the crowd highly entertained.

3) Kamukaiká Lappa

The torch was then passed on to Kamukaiká Lappa, who represented the aboriginal Xingu community. His participation was important to facilitate the need to 'respect nature and cultural diversity'.

5) Hanan Khaled Daqqah
And last but not the least; a refugee girl from Syria, Hanan Khaled Daqqah, carried the torch further, for the country who has given her asylum, and the place she now calls home.