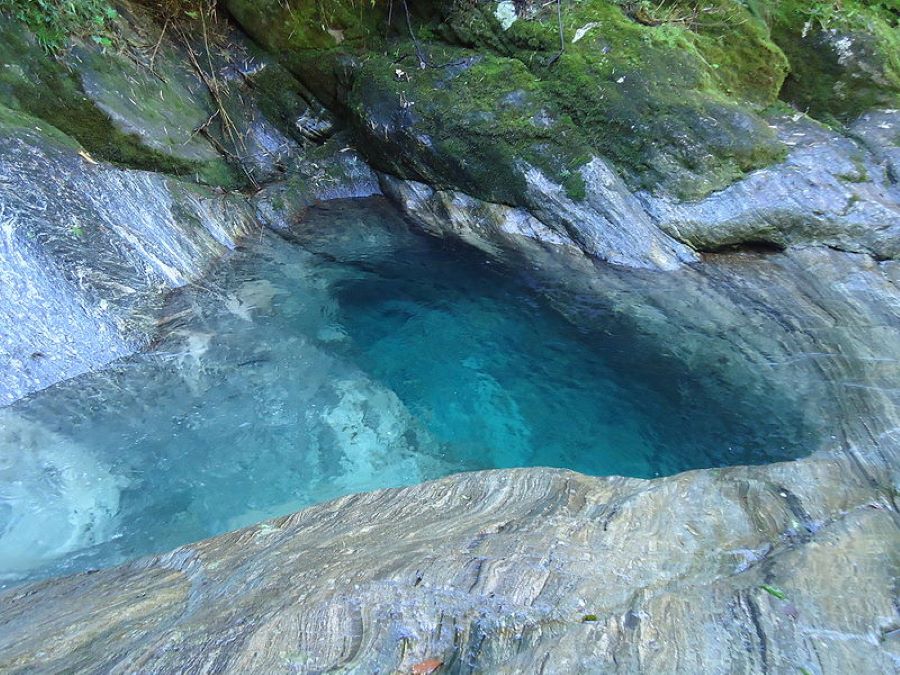 Credit: Credit: Antonio Leão / CC BY-SA 4.0 
Tucked away in the Southern Rio State, on the Mantiqueira Mountain Range, is Serrinha do Alambari, which is popular for its falls and natural pools. Serrinha, a district from Resende city, has some dreamy pools that are a rejuvenating dose for visitors.
The district is easily accessible, and one can rent a car and drive down to Penedo or and Visconde de Mauá exit. The entrance to the district is around 4 kilometres after Penedo. One can also try public transport. The vacation spot started around the 1970s with the installation of Camping Clube do Brasil. Today, Serrinha is an irresistible must-visit for nature-lovers and vacationers who love serene ecological walks, diving in the natural pools and waterfalls featured with crystalline waters.
Excited? Well, remember to visit Poço da Esmeralda, Poço da Sauna, and Poço de Cima, which are the area's best natural pools and start from within the camping area. Outside the camping area, there are more falls and pools, and hiking-lovers can explore the trails, which include Poço dos Dinossauros and Poço do Céu. Try and be careful as many parts around the pool can get slippery.
What about accommodations? The options at Serrinha offer basic amenities like restrooms, bar, sauna, Wi-Fi, and parking. And, one can put up at the Camping Club. Alternately, try driving down for 20-minutes to reach Penedo, where visitors will find comfy accommodation and delectable gastronomic options. It would also be great to reserve time to visit Penedo, Visconde de Mauá, and Maromba, which have spectacular natural pools and allure more tourists.
After a fun-packed day, get ready to satiate your hunger pangs at restaurants at Penedo like Trout King, Casa do Fritz (serving German dishes), Pergola (offers chic dining options), or Secret Garden. On the trip, do wear good sneakers, and carry repellent, and sunscreen.
A vacation is complete when one totally recharges their batteries, and Serrinha do Alambari is a must-visit. And, plan to rent-a-car in advance for a comfortable journey.