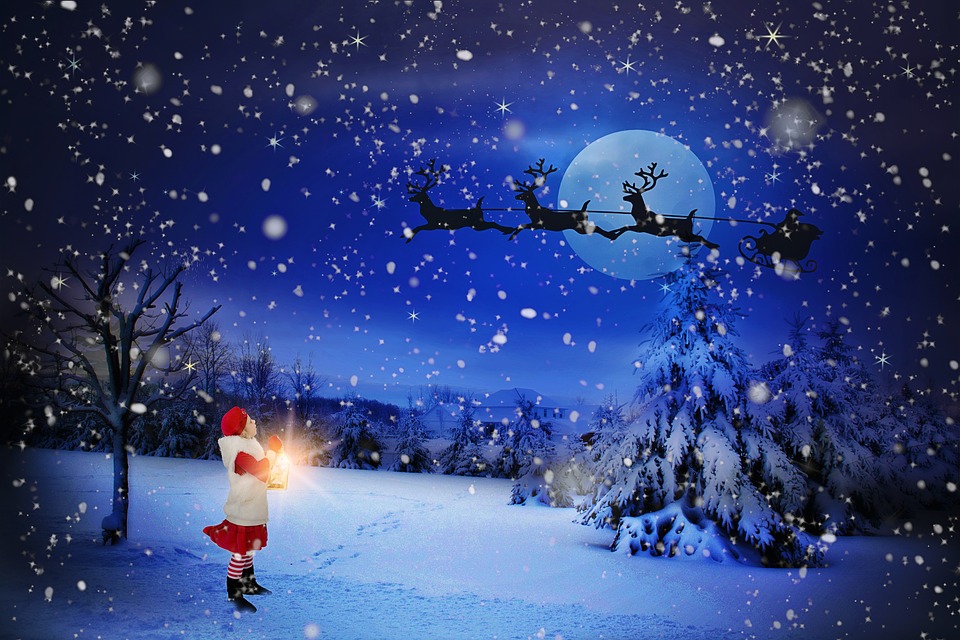 Rio de Janeiro provides you with scenic beauty, picturesque beaches and above all warm weather unlike the 'White Christmas' you would imagine. Visit Rio to celebrate Christmas, where the local culture makes sure you have the unique experience possible. Hold off visiting Rio during summer, and try heading over to celebrate a Spring Christmas instead!
Celebrate Christmas by seeing the Christmas Tree in Lagoa
The largest floating Christmas Tree in the world is the Lagoa Christmas Tree and is located in Rio de Janeiro's area of Lagoa Rodrigo de Freitas. The tree lighting begins on the 1st of December and has a spectacular fireworks display signaling the beginning of the festive season in the city.
Enjoy your fill with traditional Brazilian Food
There is nothing better than trying out some traditional dishes when you explore a new place. Typically with salads, rice and fruits are the turkey dishes. A Christmas dinner in Brazil is complete when served with panettone and rabanadas. Panettone is a chocolate chip covered sweet bread, while Rabanadas tastes like French toast.
Getaway from the city and visit Ilha Grande
Besides spending your holiday in the bustling city filled with tourists, you can also head over to Ilha Grande, Rio's stunning island and a peaceful destination to spend a relaxing holiday. The island offers plenty of outdoor activities so staying there will be an adventure!
Shop for Christmas and New Year Souvenirs
You can keep your Christmas traditions alive and take part in the Secret Santa festivities, or head over to shop and buy some local souvenirs in Rio to mark the end of an enjoyable holiday. Don't forget to visit the Saara market or other small markets around Ipanema. Get ready to splurge!
Get the best hotel deals and book a hotel of your choice at the earliest. Rio de Janeiro is popular during Christmas so make sure you plan a trip during the festive season!