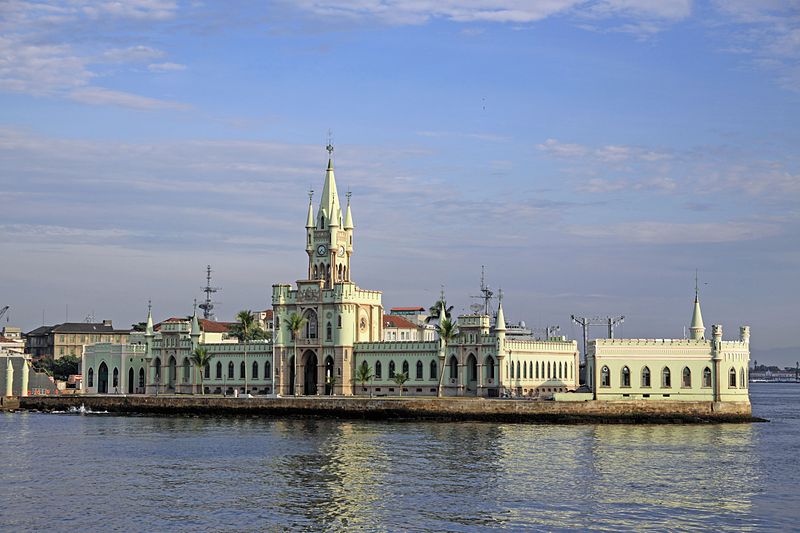 Credit: Halley Pacheco de Oliveira / CC BY-SA 3.0
Rio can be as hot as its sandy beaches and also as cool as the numerous cocktails that flow freely, here we have a list tailor-made for you that consists the best from both.
1) Ilha Fiscal:
Ilha Fiscal is a neo-Gothic fort located in the Baía de Guanabara and looks like something out of a child's fantasy book. The palace is famed for the last Imperial Ball on November 9, 1889. Today it's open for guided tours.
2) Espaco Nirvana